Hydrogel Eye Mask, Eye Patches
Trader

South Korea
Product Detail
Information
Hydrogel Eye Mask
Introduction
Hydrogel is a harden semisolid gel type connected with 3D net shape filling with liquid that colloid particle in solution has elasticity and strength.
Hydrogel Mask is New Concept's Mask to get good effectives with gel only sticking on the face that it is a similar structure formed gel to skin as water solubility mask.
Hydrogel Mask is High Quality Functional Product added high quality essence and containing Arbutin, Adenosine, Collagen, Q10, Human Oligopeptide-1, & Astaxantin.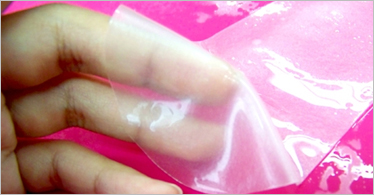 Transparent gel made of essence
Excellent Adhesive Strength compare with Non-woven fabrics
How to Use
After washing the face, arrange the skin with toner.
Remove films from both side of sheet after opening the pouch.
Spread the upper and lower masks on your face evenly to turn on eyes and lip.
Take the masks off from the face after 30 ~ 40 minutes.
Pat your face to be absorbed remaining essence into your face completely.
Eye & Spot Patches
HYDROGEL active ingredients in eyepatches react to skin temperature, which helps to be absorbed deep in skin and it is effective against wrinkles and dark circles. Not only that, spot patches give improves spot and laugh lines
HydrogelQ10 + anti wrinkle eye & spot patch Q'ty: 90 patches
(eye patches 60pcs + spot patches 30pcs)
HydrogelQ10 + albutin& spot patch Q'ty: 90 patches
(eye patches 60pcs + spot patches 30pcs)
Hydrogel clinical experiment [Eyepatches]